It's Darling
inject some colour
When it comes to wearing really bright vivid colours I struggle to not look like a rainbow as i'm kinda an all or nothing girl. So when I saw this yellow 'darling' cropped tee in HM I knew there was a way I could wear this in a subtle way.
Yellow is really good colour if your not that tanned as it seems to give you a glow. Im on medication for my skin right now which means I cant go in the sun for 6 months so the only way i'm going to get a tan is from a bottle (bondi sands preferably) or from my wardrobe. Which is where this look came into play, I had these black pleated wide leg trousers sitting in my wardrobe which I'd brought them from a little boutique in Shoreditch so it was a no brainer for me to team them with this Tee.
Added some flame printed Vans & a bandana from my handmade collection.
All photos shot in Camden & Angel.
facial expressions
Not all pictures are perfect, this is what makes blogging & styling so much fun that you get to be you. If you know me you'll know I have quite an expression-ate face and talk with my hands a lot. My personality is reflected in my body language which can be a good and bad thing at the same time as I can't disguise my feelings or mood. Since starting the blog in January which was then launched 2 weeks ago, i've already learnt so much about myself. Ive become more focused on looks I know suit me instead of following trends. I've learnt a lot about photography but most of all i've learnt if your not having fun with it why do it at all.....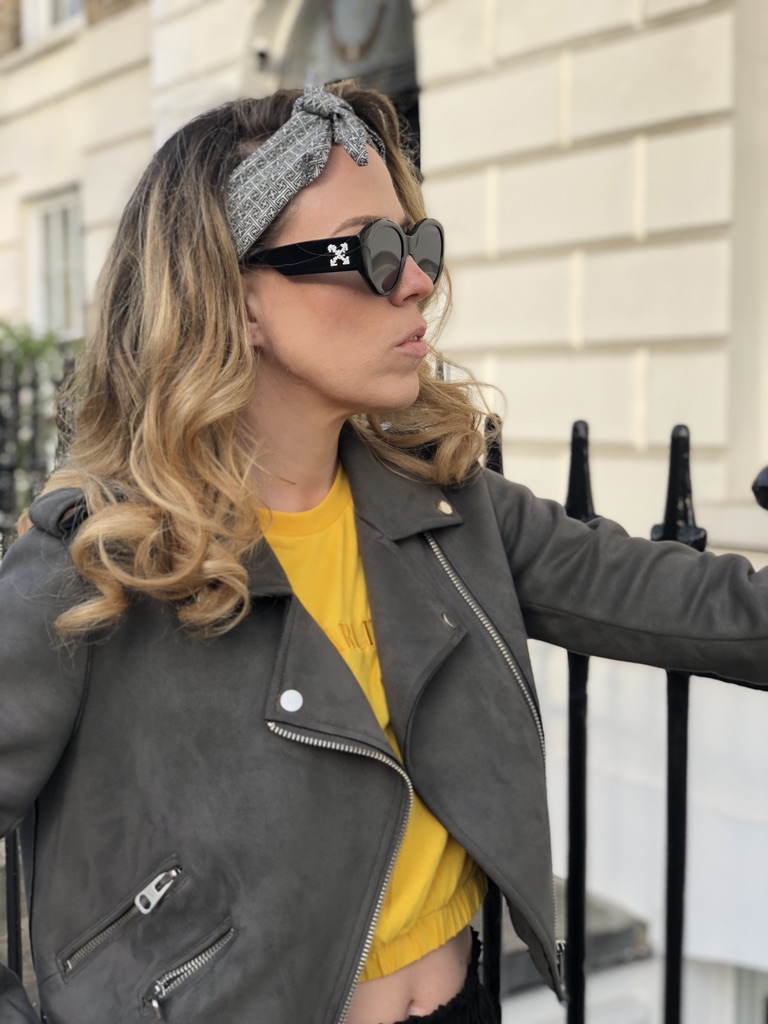 I was lucky enough to get my hands on these off white sunglasses who collaborated with 'the sunglasses hut' sold at Selfridges. Making 169 pairs at £169 each per style so pretty limited edition. I went for the large cat eye as I personally just cant pull off the extreme cat eye shape which is trending now as my heads just too big!!